Shopping Cart
Your Cart is Empty
There was an error with PayPal
Click here to try again
Thank you for your business!
You should be receiving an order confirmation from Paypal shortly.
Exit Shopping Cart
"Investing In You...Changing Lives by Changing Paradigms"
3 Tips to Selling Your Home by Arlette L.M. Jeet Falone MBA
Depending on the location of your residence you will see that your market demands and commands different attention. For the purposes of this blog I am focusing on Northern Virginia USA. 
1. Value -  At the time of typing this blog, one can note that we are in what is commonly termed a sellers' market. This is as as result of lack of inventory and a high demand from purchasers/buyers. Regardless of this fact, buyers are quite shrewd in doing their research and will not usually agree to purchase property that is priced incorrectly. It is highly advisable to ensure your property is valued realistically. 
2. Duration - Which brings me to my second tip. One does not want to have a property sitting on the market for a long time because its price was way above market value. The length of time your property is on the market can considerably reduce its value. Please accept advice from your realtor regarding pricing as we look at all pertinent factors.
3. Staging - First impressions are difficult to overcome, not impossible to overcome, just difficult to overcome. I strongly suggest that you follow your realtor's staging suggestions. This is our career. We want you to receive the best "bang for your buck" therefore we will direct you in accordance with this in mind.
Should you have any questions do contact me.
Sincerely,
Arlette L.M. Jeet Falone M.B.A           
https://www.amazon.com/Mark-Marie-Adventure-Begins-characters/dp/1456553992

Join Us on June 9th for another Open House by Arlette L.M. Jeet-Falone MBA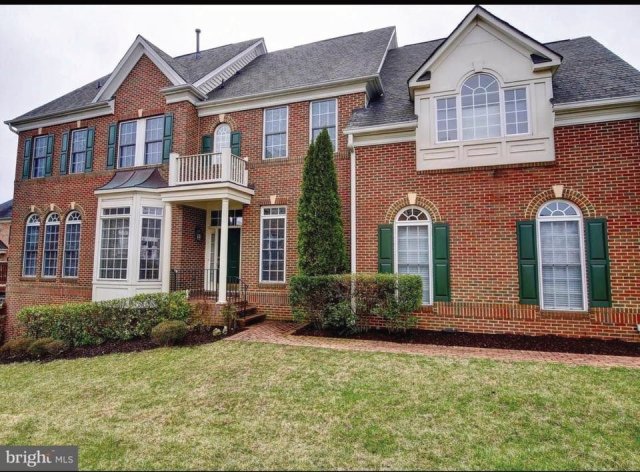 Join us this Saturday June 9th from 2 to 4 P.M. for an Open House. This house is priced at $629,000 with the sellers giving $5000 in credit.

Located at "19208 Greystone Square, Leesburg, VA 20176.
3 bedrooms, 4.5 baths, 2 living rooms, a fully finished walkout basement!"  Must see!
See You there,
Arlette L.M. Jeet Falone M.B.A
Realtor with Pearson Smith Realty
Licensed in Virginia
Direct:(571) 207-9234
Mobile:(757) 343-9797 
Address: Pearson Smith Realty 
43777 Central Station Drive
Suite 390,Ashburn, VA 20147
Office:(571) 386-1075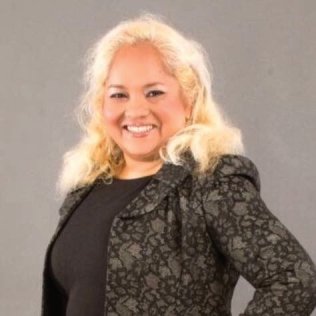 Join Me on June 10th for my Open House by Arlette L.M. Jeet-Falone MBA
Join me for an OPEN HOUSE on June 10th. The time is confirmed as 1 P.M. to 3 P.M. The location is 13691 Air And Space Museum Pkwy Unit 12B Herndon, VA 20171. The List Price $520,000.
"Better than NEW, END UNIT, UPPER LEVEL! Stairs UP to this 2 level, open concept, townhome style condo in the new Discovery Square. Tons of natural light. Custom hand scraped hardwood flooring throughout main. ALL the bells and whistles! Gourmet kitchen with gas cooktop and stacked ovens. Custom closets & custom blinds. Right out of HGTV! One car garage. Minutes to 28, Toll Road, 286 & METRO!"
See You There!
Arlette
Arlette L.M. Jeet Falone M.B.A
Direct: (571) 207-9234
Direct: (757) 343-9797
Office:  (571) 386-1075
Realtor at Pearson Smith Realty 
Licensed in Virginia
Preparing to Make a Real Estate Purchase  by Arlette L.M. Jeet-Falone MBA
Purchasing real estate need not be daunting. In fact it  can actually be an enjoyable experience if you let it. Change your mindset to one that allows you to see the possibilities. Once you are within the right network for you, you will see doors open up and you will be able to move from where you are to where you want to be. 
1.    Find a Realtor- What makes a good realtor? Essentially one who follows the rules, regulations, laws and procedures is definitely someone you want on your side. Furthermore a realtor who listens to your needs, is genuine and clicks with you is certainly someone you want on your team. Choose the realtor who has all of these characteristics combined.
2.    Get Pre-Approved - One is wise to budget before one makes a purchase. When one is making a larger purchase, a purchase that can change the course of one's life it is even more important that one receives good financial advice. Get pre-approved. There are a number of plans out there that give you options for 1% down-payment, 2% down-payment and  even 0% down-payment. The days of 20% down are numbered. Shop around. Ask for all possible options before you even get your credit run please.
3.    Begin looking – So now you have your trusted realtor such as myself. Now you also have the amount for which you have been pre-approved. Start looking. I advise my clients to start looking within their budget and preferred location. 
This above is but a snippet of advice  I can share with you on this forum. If you desire to know more, if you are keen on purchasing, selling or investing, give me a call. I am here to help you invest in your family. 
Investing In Your Family,
Arlette L.M. Jeet Falone M.B.A
Realtor with Pearson Smith Realty
Direct: (571) 207-9234
Mobile:(757) 343-9797 
Office:  (571) 386-1075
Licensed in Virginia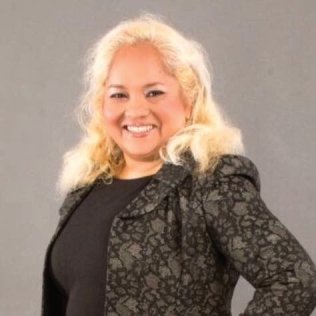 Be In The Know:
We all enjoy when things go our way. When the offer we make is accepted or when our buyer pays full price for our home we put on the market, life is marvelous. However life does not always operate like that. There are market conditions to which we are all subject. Though we cannot always tell the end from the beginning, we can do our due diligence to mitigate any losses and to celebrate any successes. This means that we must know what type of market we are in. 

It is always a good time for someone in real estate. Is it a seller's market? Is it a buyer's market? Be In The Know. If it is what is commonly known as a seller's market, then note well, as a buyer one ought to ensure one puts in an offer at the price the seller desires. Do not low ball the seller in any way at all. This will determine whether your offer and your relationship with the seller is in jeopardy or not. In a seller's market, there are a number of offers for each property. Be wise. Be competitive so as to benefit the seller. Be In The Know.  

If on the other hand, it is a buyer's market, then you can negotiate pricing. When there are a number of properties for sale and very few purchasers, the law of economics prevails. The buyer will definitely be more inclined to make offers that benefit themselves and receive concessions and even lower price negotiations. 
In either case, it is best that you receive advice from a Realtor/Real Estate Agent. We know our local markets inside and out. We have the skills, education and drive to keep your best interests at heart. Remember, with a Realtor/Real Estate Agent such as myself, guiding you in your real estate journey; you will Be In The Know.  

Respectfully Submitted,

Arlette L.M. Jeet-Falone M.B.A.
Licensed in Virginia.
Direct: (571) 207-9234
Direct: (757) 343-9797
Office:  (571) 386-1075
http://pearsonsmithrealty.com/agent/arlette-jeet-falone/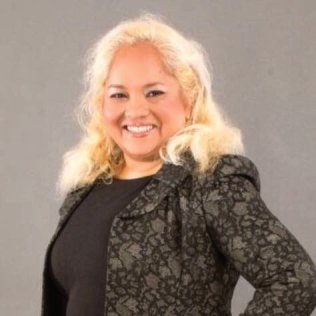 Everyone has a dream. Everyone knows what they desire within their own heart. You know that you want success. You want to be successful in choosing a career, successful in networking, successful in choosing where you want to establish your roots. To do this, you invariably require a home. 
You have ideas on your preferable location, model and size of residence that you prefer. My job is to assist you in finding what you desire, what you need and what you have dreamed of. If you own a home and it is not meeting your needs, call me so we can plan a strategy by which to sell your present home and get you into your preferred residence. If you are renting a home and you know it is time to purchase, call me and we can go forward with a plan for purchasing. 
Making Your Property Dreams a Reality. With integrity, I do more than sell houses. I assist you in accomplishing your housing needs. Do you need to sell your home? I can help you. Do you need to buy a home? I can help you. Are you looking to build your investment portfolio? I am here to help you. 
I'm a realtor with Pearson Smith Realty and licensed in Virginia. Office # 703-802-2850. My direct numbers are #571-207-9234 and #757-343-9797. I specialize in first time home buyers, sellers, military housing, relocation, vacation homes and investment portfolios.
Arlette L.M. Jeet Falone MBA 
Realtor at Pearson Smith Realty
Direct: #571-207-9234 
Direct: #757-343-9797 
Licensed in Virginia
http://pearsonsmithrealty.com/agent/arlette-jeet-falone/
/